School Snapshot
Years Offered
-
Composite
Co-Educational
Focus Areas
Services
Languages
Contact us
9167 2500
LOT 17 Great Northern Highway,
Warmun WA 6743
Housing and Relocation Support
Employees of Ngalangangpum School are not required to make a housing contribution towards the provision of their accommodation.
Ngalangangpum School is a Catholic school centred on the Mother and Child - symbol of the Two-Way learning, where traditional aspects of education are recognised and given status equal to that of other curriculum subjects.
Our School
Ngalangangpum (Mother and Child) School was established as a Catholic School in May 1979 in answer to a direct request from the Warmun Aboriginal Community. Under a legal contract, the school authority agreed:
to provide a curriculum suited to the needs of the children of Warmun Community
to involve community members in the teaching of the traditional culture and beliefs
to endeavour to provide instruction in two languages Kija and English.
As a result of this commitment a 'Two Way' learning process was formed.
This places equal importance on both Kija Curriculum and the Australian Curriculum. It gives specific role to Aboriginal personnel in both areas but particularly Aboriginal Curriculum. It believes that education is more than information processing- rather, it is the link between school and community. It recreates the teaching-learning relationship between the older and younger members of the community. It assumes flexibility in school structures to accommodate the appropriate Two-Way learning stance and the implementation of the Aboriginal Curriculum. It respects and fosters Aboriginal languages and culture whilst providing instruction in Standard Australian English and western culture and technology.
This reciprocal relationship of learning between staff, local liaison, community and student is to be valued and promoted at all times through the curriculum.
Our playgroup supports parents/carers of children aged 0-4 to act as their children's 'first educators' through the Aboriginal Families as First Educators Program.
Read more …
Read less …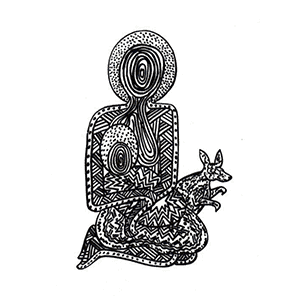 Register Interest
* indicates required fields
Our Location