School Snapshot
Years Offered
Focus Areas
Services
Hearing Impaired
Boarding
Contact us
9450 0600
58 Mount Henry Road,
Salter Point WA 6152
Aquinas College provides a holistic education that encompasses academic studies, sport, culture and community service to develop your sons inner spirit and strength of character – his heart and soul.
Our School
From its foundations in Christian Brothers College Perth in 1894, Aquinas College continues to educate generations of young men within a Catholic framework, encouraging truth, integrity, justice and responsibility. Aquinas College continues its association with the Christian Brothers through Edmund Rice Education Australia.
Since 1938, Aquinas College has been sited on an elevated 62-hectare property, with over two kilometres of water frontage on the Canning River. Aquinas College is one of the most beautiful school environments in the world.
Aquinas College accepts day students from Kindergarten to Year 12, while boarding is available for students in Years 7 to 12.
Aquinas offers your son the opportunity for a sound academic education in a caring, and stimulating environment.
Read more …
Read less …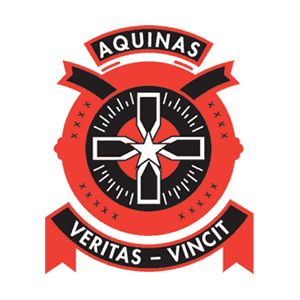 Make an enquiry
* indicates required fields
Our Location