School Snapshot
Years Offered
K-6
Primary
Co-Educational
Focus Areas
Services
Contact us
9168 8720
Yaruman Rd,
Ringer Soak/Yaruman WA 6770
Birlirr Ngawiyiwu Catholic School's families, educators and community walk side by side with a shared responsibility to grow up strong, smart and happy young people in both the Jaru and Ngawi ways.
Our School
Birlirr Ngawiyiwu (Holy Spirit) Catholic School was founded by the Sisters of St Joseph at the request of the people of Yaruman/Ringer Soak. The work begun by these sisters is still carried on today. Through the example of Jesus Christ and the Gospel Values, Birlirr Ngawiyiwu Catholic School endeavours to develop confident, whole students. Our focus is a good education that honours Jaru history, culture and traditions.
Birlirr Ngawiyiwu was founded by the Sisters of St Joseph's upon the request of the community at Yaruman/Ringer Soak and the work of these Sisters and St Mary MacKillop of the Cross is still the foundation of our school. Children from Kindergarten to Year Six are offered a comprehensive, stimulating and challenging curriculum which is based on the individual needs our of students and aligned with the national curriculum (ACARA) and the Western Australian Curriculum Assessment and Outcomes as determined by School Curriculum Standards Authority (SCSA).
We have a strong emphasis on the use of Information Technology in all classes, with all classes from Kindergarten to Year Six having an Interactive Whiteboard and access to class sets of lap tops and iPads. Our students are encouraged to become confident, independent and collaborative learners. Staff design activities that are child centred and directed to the needs of the individuals.
The School Advisory Board is made up of two representatives from each of the family groups. We are fortunate to have regular Mass and/or Communion Services provided by the Parish of Halls Creek with Father Simion Mutai and Sr Alma Cabassi. Community members work closely with the school to build and strengthen our relationships with God, each other and the land and culture on which we live. May God bless us all as we work together to help our children grow towards creating an environment of harmony that fosters God's love in this beautiful country.
Our school rules best sum up our commitment to upholding the Gospel Values:
Love God – Respect Self
Love One Another – Respect Others
Love the Environment – Respect the Place we are in
…' love the Lord your God with all your heart, and with all your soul, and with all your mind…..you shall love your neighbour as yourself' Matthew 23 37-39
Read more …
Read less …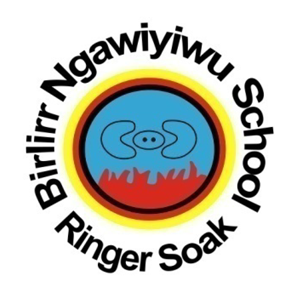 Make an enquiry
* indicates required fields
Our Location