School Snapshot
Years Offered
PK-6
Primary
Co-Educational
Focus Areas
Academic
Music
Arts
Sports
Information Technology
Services
Languages
Contact us
9341 2551
Brompton Road,,
City Beach WA 6015
Holy Spirit School is a co-educational community providing opportunities for students to develop a love of learning and to strive with spirit through the pursuit of Christian Truth and Excellence.
Our School
Holy Spirit School, City Beach was established in 1964 by the Dominican Sisters. Today, Holy Spirit is a single stream, co-educational primary school catering for the families of Holy Spirit Parish and surrounding suburbs for students in Three Year Old Kindergarten to Year Six.
Holy Spirit is committed to the pursuit of Christian truth and excellence. All members of the School community are encouraged to develop their potential and special qualities in an environment centred on Christ.
The school has strong links to Holy Spirit Parish and works in close partnership with Fr Emmanuel-tv Dimobi and the Parish in the faith development of each child.
Holy Spirit has an excellent reputation for providing a welcoming, innovative and academically diverse environment for its students. Current resources and excellent facilities are a feature of the school environment. The recent refurbishment project has seen all classrooms equipped with the latest technology and updated with contemporary furniture allowing for a flexible learning environment.
Holy Spirit staff are committed to providing a high level of quality education and pastoral care for all students. The teaching programs aim to strengthen and enhance learning opportunities across all learning areas and are driven by data from a range of sources.
A strong focus on Literacy and Numeracy and the implementation of early intervention strategies ensures that all children are catered for. Specialist teachers are involved in the areas of; music, visual arts, Italian, physical education, library and Literacy. There is a special focus on the arts with school choirs and private instrumental and vocal tuition available.
Holy Spirit recognises the importance of partnership with parents and the wider school community in the education of students. The P&F Committee work in close partnership with the School Leadership Team in keeping parents up to date on School business and activities. Class Representatives play a vital role at Holy Spirit by providing a direct link between the P&F and the parents in their respective class group.
Read more …
Read less …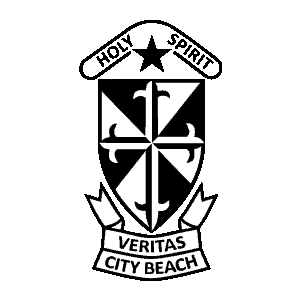 Make an enquiry
* indicates required fields
Our Location