School Snapshot
Years Offered
PK-12
Composite
Co-Educational
Focus Areas
Academic
Music
Performing Arts
Arts
Sports
Trade Training
Services
Pre-kindy
Kindy
Out of School Hours Care
Education Support Centres
Languages
Contact us
9383 0400
Mooro Drive,
Mount Claremont WA 6010
Inspiring great minds. Nurturing good hearts.
Our School
John XXIII College is an inclusive co-educational community where students grow to become men and women for others. Integrity, intellect and personal faith are the heartbeat of our contemporary Catholic College. Our university inspired campus is in Mount Claremont and is home to students from pre-Kindergarten to Year 12.
Our educational approach honours the Ignatian tradition of 'striving for the more'. Every student is challenged and supported to achieve academic and personal excellence in order to impact on modern society.
At John XXIII College every student benefits from our deep commitment to the growth of the whole child. Our extensive co-curricular programs fire young imaginations and advance the development of every child.

Videos
Behind the Scenes of the College Musical: https://youtu.be/Dz00T1Z6ZwA
Interhouse Swimming Carnival: https://youtu.be/gMkc4Cirmy8
Year 7 Visual Arts Day: https://youtu.be/ZMwQnNeK5zw
Primary Highlights: https://youtu.be/NNxsR7QbsDY
Read more …
Read less …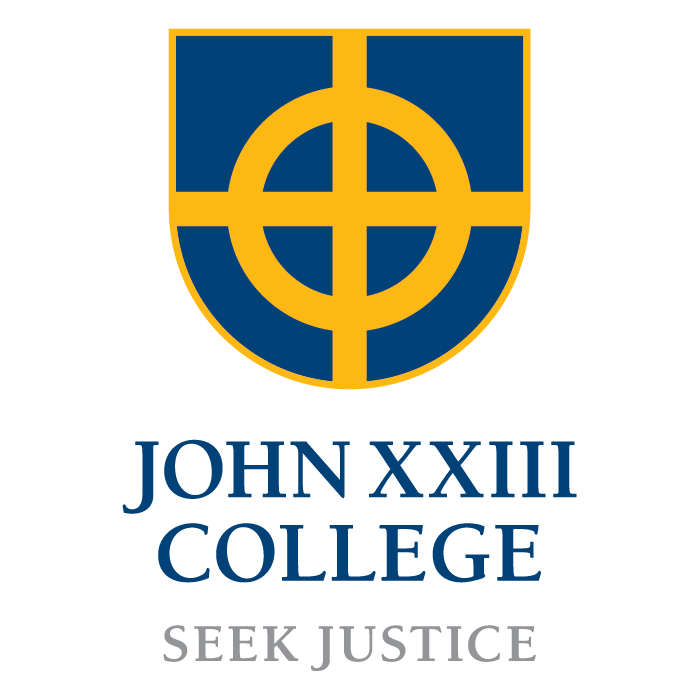 Make an enquiry
* indicates required fields
Our Location