School Snapshot
Years Offered
PK-12
Composite
Co-Educational
Focus Areas
Languages
Contact us
9777 0677
25 Moore Street,
Manjimup WA 6258
Kearnan College nurtures students' capacity to "Seek Truth", within a community where all feel a sense of belonging, fostered by the College's strong pastoral philosophy, which permeates all aspects of college life.
Our School
Kearnan College, formerly St Joseph´s, was founded by the Sisters of St Joseph in 1925. Situated in the picturesque Southern Forest tree-change area of Manjimup, Kearnan College is a Catholic co-educational school. The College provides primary education for local children and secondary education for students from Manjimup, Bridgetown, Pemberton, Northcliffe, Greenbushes, Boyup Brook, Nannup and the surrounding districts. Steeped in history, Kearnan College is a thriving community that has been providing educational opportunities for more than ninety years.
Kearnan College has 460 students from Kindergarten to Year 12 and over fifty dedicated staff who ensure the quality of our education program. As our goal is to prepare young people for the world of the future, the College continually looks for opportunities to extend learning beyond the classroom by connecting to local resources and authentic audiences.
The College firmly believes that if we are to nurture our students' capacity to "Seek Truth", it is vital that all members of our community feel a sense of belonging. In order to facilitate this, the College's strong pastoral philosophy permeates all aspects of our school. A fully integrated House system, prayer and regular Masses and assemblies further develop our rich sense of community.
With a thriving school and parent/guardian partnership being a key enabler of a child's academic success, the College values its relationship with the parent body. Whether it be through the College's successful Pre-Kindergarten program, the Junior School Options Program, various Father's and Mother's Day initiatives, the middle school transition forums, or various parent information sessions, the College continually looks for ways for parents to be actively involved in the Kearnan experience. Likewise, the College's very dedicated Parents and Friends Association continually looks for ways to support the school community.
We encourage our students to embrace the opportunities that are made available to them not only in their academic studies, but also their interests in a range of extra-curricular activities. The College takes pride in the all round achievement of our students. We encourage them to let their light shine so that through cultivating their God-given talents they may meet the challenges of our society with confidence.
Read more …
Read less …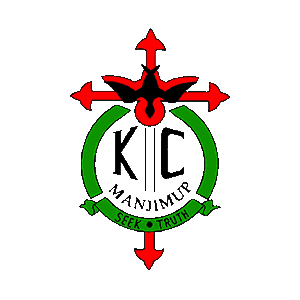 Make an enquiry
* indicates required fields
Our Location