School Snapshot
Years Offered
7-12
Secondary
Co-Educational
Services
Education Support Centres
Languages
Contact us
9592 1500
25 Dowling Street,
Rockingham WA 6168
Welcome to Kolbe Catholic College — a co-educational Catholic secondary school located in the coastal town of Rockingham. For more than 30 years, we have been offering students from Years 7 to 12 an outstanding Catholic education based on the values of courage, faith and excellence.
Our School
Our mission is to nurture and celebrate our students. We aim to help them flourish by providing a welcoming environment — a place where they will feel loved and develop a genuine sense of belonging.
Kolbe students are challenged to be collaborative and critical thinkers, to develop a sense of solidarity and justice for all people and aspire to create a better future for everyone. They are encouraged to carry the message of Jesus and the spirit of our patron saint, Maximilian Kolbe, in their hearts, and to show courage, faith and excellence in all facets of their lives.
Set on a beautiful campus with modern facilities, enthusiastic and passionate staff, and a strong reputation for pastoral care and academic achievement, we work closely with families to guide and support our students during their journey at Kolbe.
We encourage you to explore our website, discover the Kolbe Way, and find out why Kolbe Catholic College is the school of choice in our community.
"Don't ever forget to love."
Saint Maximilian Kolbe
Read more …
Read less …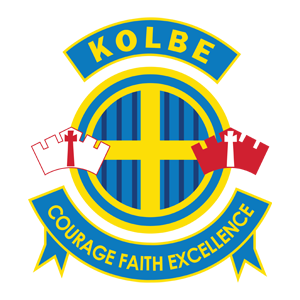 Make an enquiry
* indicates required fields
Our Location