School Snapshot
Years Offered
7-12
Secondary
Co-Educational
Focus Areas
Music
Sports
Trade Training
Services
Education Support Centres
Boarding
Languages
Contact us
9449 0601
5 La Salle Avenue,
Middle Swan WA 6056
At La Salle College, every student is given the opportunity to succeed and be the best they can be. As a modern, co-educational Catholic secondary school, we embrace a forward-thinking and innovative approach to learning and the spiritual and pastoral care needs of around 1350 students, including students from remote Western Australia.
Our School
A Lasallian school is more than just a curriculum, it's a united community connected in values, in spirit and a common experience. We are guided by our Lasallian principles of Faith, Excellence and Service.
The uniqueness of every individual is embraced at our College and our safe, inclusive, and welcoming environment enables everyone to learn and flourish in their own distinctive way.
At La Salle College we offer a diverse range of learning programs and academic pathways, as well as opportunities in a multitude of areas such as skill-based and work-based learning, music, arts, sport and extracurricular activities and clubs.
Our innovative and modern learning environments inspire our students to explore their potential both within and beyond the classroom. Some of our incredible facilities and expansive outdoor spaces include:
Trade and Skills Centre
Senior Lecture Theatre
Double Court Sports Centre
Aquatic Centre 10-lane Swimming Pool
Performing Arts Centre with Orchestra Pit
Chapel
Our Vision for Learning is centred on transforming tomorrow's hearts, minds and lives. It is underpinned by four key pedagogical principles:
Engagement
Flexibility
Connection
Courage
Through our faith, culture of excellence, values and systems, we equip our students with the tools they need to become life-long learners and positive contributors, voices and leaders in the community beyond their College day.
Read more …
Read less …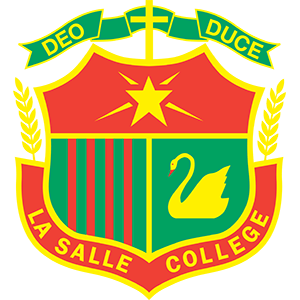 Make an enquiry
* indicates required fields
Our Location