School Snapshot
Years Offered
K-7
Primary
Co-Educational
Services
Playgroup
Pre-kindy
Kindy
Languages
Contact us
9168 8943
PMB 6,
Lake Gregory/ Mulan WA 6770
Housing and Relocation Support
Employees of John Pujajangka-Piyirn School are not required to make a housing contribution towards the provision of their accommodation.
John Pujajangka-Piyirn School is an oasis in the desert providing a safe, happy and caring learning environment designed to nurture their students' spiritual, academic, social and emotional growth.
Our School
John Pujajangka-Piyirn Catholic School is committed to the concept of Two Way Learning that respects and fosters the traditional Aboriginal languages and culture of the area whilst also enabling children to learn Standard Australian English. This is encouraged through the school curriculum that is implemented by the teachers with the help of the Aboriginal Teaching Assistants and the community. Teachers are also encouraged to explore their own understanding of Aboriginal culture.
Read more …
Read less …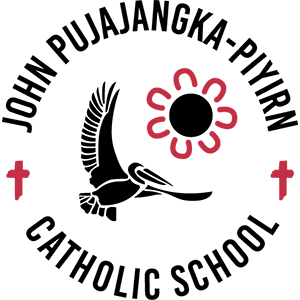 Register Interest
* indicates required fields
Our Location