School Snapshot
Years Offered
7-12
Secondary
Co-Educational
Services
Contact us
08 9576 5500
3398 Bindoon Dewars Pool Road,
Bindoon WA 6502
Edmund Rice College is a Year 7 to 12 co-educational College for day and residential students providing an education based on Christian values that respects the dignity of each individual and encourages growth of initiative, responsibility, leadership and involvement.
Our School
Edmund Rice College is a Year 7 to 12, co-educational Catholic College which provides for both Day and Residential students. The College specialises in Vocational Education Courses with a high level of practical learning.
At the core of the College's work is the education of the students to enable them to become the best people that they can while learning in a healthy, rural environment. Year 7–9 are exposed to a curriculum which is a rich blend of core curriculum, agricultural science and elective subjects which provide the skills required for
Year 10–12.
Recognised as a centre of excellence in vocational education our students graduate job ready with certificates in Agriculture, Equine, Hospitality, Automotive, Engineering, Building and Construction, Industrial Skills, Conservation and Land Management and Nursing, they can continue on to apprenticeships or university.
Read more …
Read less …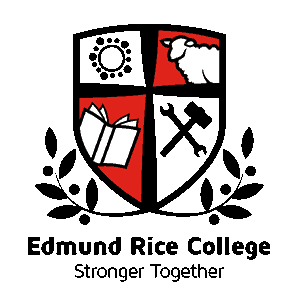 Make an enquiry
* indicates required fields
Our Location