School Snapshot
Years Offered
PK-6
Primary
Co-Educational
Focus Areas
Music
Information Technology
Services
Playgroup
Pre-kindy
Kindy
Out of School Hours Care
Languages
Contact us
9404 2400
25 Peterborough Drive,
Currambine WA 6028
Francis Jordan Catholic School is a family oriented, Catholic Parish community-based school, where children thrive in an environment where the students feel loved, safe, nurtured and valued. It is a place where each student is challenged to excel.
Our School
Francis Jordan Catholic School enables children to thrive by nurturing a passion for learning and excellence. This is achieved, not only through a strong academic and Religious Education program, but also through comprehensive extra curricula programs where all talents are valued and nurtured. Wellbeing is also promoted across the school in innovative ways, one of which being the school wellbeing dog – Pickle. This focus on wellbeing is fundamental to students being ready to learn and supports optimal academic outcomes.
Specialist programmes operating throughout the school include – Indonesian, Physical Education, Learning Support, Academic Extension Education and Music. Francis Jordan Catholic School is well known throughout the community for its Music programme which features instrumental music (both individual and ensembles), two concert bands, a recorder group and choirs. Liturgical movement and dance groups complete the performing arts offerings at the school.
The school is involved in the Catholic Schools Performing Arts Festival each year and has won a number of awards in recent years. The school also has a well-established Gifted and Talented Programme which has seen students perform successfully in a range of activities and competitions.
A playgroup runs at the school on Mondays from 8.30–10am, and all are welcome to join (ages 0–3).
Read more …
Read less …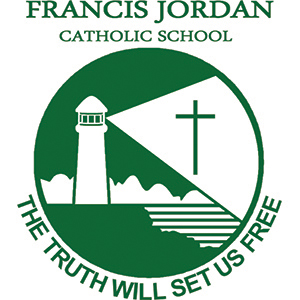 Make an enquiry
* indicates required fields
Our Location