School Snapshot
Years Offered
PK-6
Primary
Co-Educational
Focus Areas
Academic
Music
Performing Arts
Arts
Sports
Information Technology
Services
Playgroup
Pre-kindy
Kindy
Out of School Hours Care
Languages
Contact us
9286 9500
8 Warden Street,
Claremont WA 6010
St Thomas' Primary School, Claremont, is a vibrant co-educational primary school with a reputation for providing a welcoming, involved and academically diverse environment for its students from Pre- Kindergarten to Year 6.
Our School
St Thomas' Primary School was established in 1908 by the Presentation Sisters and is part of a strong and nurturing community. St Thomas' prides itself as a place where Christ-like values are the core of learning, where each person is valued, and where students are encouraged to strive for excellence. The school provides specialist teachers in the learning areas of Science, Visual Arts, Performing Arts (Music & Drama) and Physical Education. All students from Years 3-6 study Mandarin. The staff also support early intervention programs in Literacy, Numeracy and Enrichment.
Whilst the school learns from the past, our focus is very much on educating for the future.
Read more …
Read less …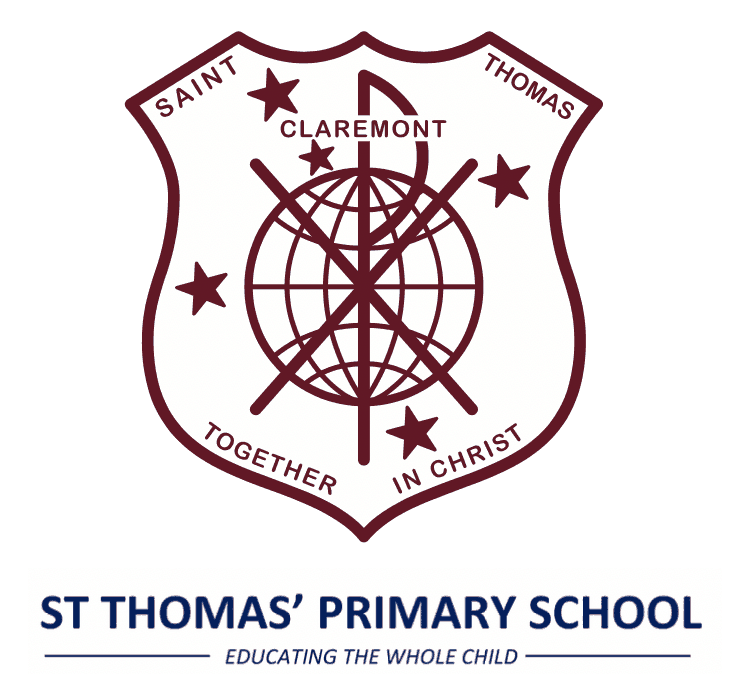 Make an enquiry
* indicates required fields
Our Location